Maritime Archaeology is a subfield of archaeology responsible for underwater heritage. Frequently associated with shipwrecks, maritime archaeology follows traces of human development and interaction in and around water, including submerged cities and nautical archaeology.
Underwater heritage follows the same principals with tangible heritage. Maritime archaeological practices are adapted to the aquatic environment using satellites, geomagnetism, side-scan sonar and more to map a site before physically visiting.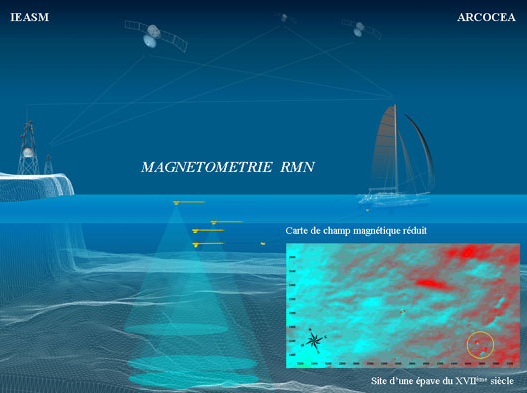 ©European Institute for Underwater Archaeology
While there are plenty of submerged sites around the world and plans for underwater museums in China and Egypt, as the underwater city in the gulf of Alexandria, their use remains at a research and conservation capacity. Discovered artefacts featured on temporary exhibitions such as the 2015 "Osiris, Mystères engloutis d'Égypte" at the Arab World Institute in Paris, currently in the USA.  These exhibitions are a fantastic experience but difficult to set up, thus restricting access to a larger audience.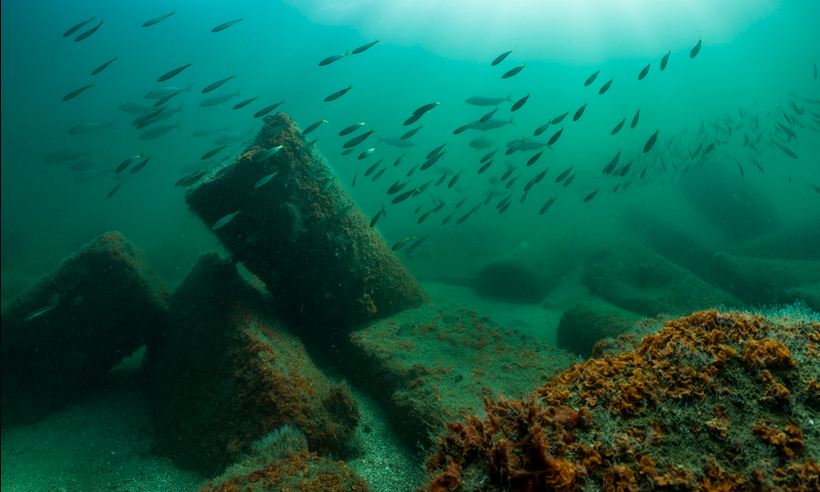 © The ruins of antique Canopus were located at some 2 km east of the western fringe of the Nile delta. Photo: Christoph Gerigk/Copyright: Franck Goddio/HILTI Foundation; source: Exhibition Osiris
The difficulties are both physical and financial. An artefact preserved for centuries underwater cannot be extracted for exhibition without specialized care and conservation, requiring expertise, climate and environmental specifications. Moreover, after assuring the safety and integrity of the artefacts, the visitor experience in the museum cannot compare to the environment of origin.
Excavations at Thonis-Heracleion, a massive submerged city off the coast of Egypt, are on-going since the early 2000s with 95% of the site still to be discovered. The finds are most impressive, with the exhibitions held at the worlds larger Museums.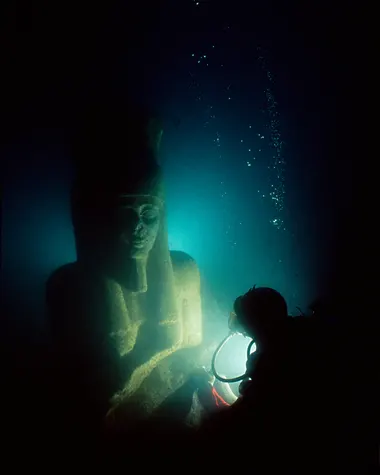 © The 5.4 metres tall statue of the god Hapy. Photograph: Christoph Gerigk/Franck Goddio/Hilti Foundation; source: The Guardian
The exhibitions are stunning; however, physically visiting the sites can be literally breathtaking. This year Greece opened its first underwater museum off the island of Alonissos; with visitation to a shipwreck containing 3,000 to 4,000 amphorae allowed to amateur certified scuba divers.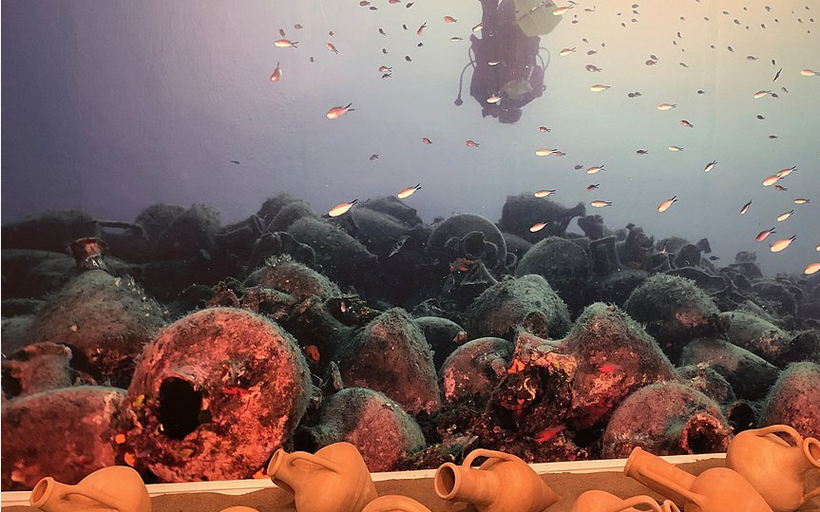 ©Greece inaugurates its first underwater museum off Alonissos island. Photo by Eurokinissi; source: Greece high definition
Underwater heritage's potential has yet to unfold, with communities largely unaware of its importance or management. The primary requirement for an aquatic archaeological site is scuba diving certification. The process of obtaining it is quite simple for adults and children. Many scuba diving schools already offer tours but are not always directly collaborating with archaeologists or heritage professionals.
Local communities can profit from a new source of cultural tourism. They can design a management plan along with archaeologists and diving instructors, as most coastal towns already have a scuba diving school.
Ideally, any community can reach out to cultural government bodies or institutions such as the European Institute for Underwater Archaeology for help at mapping and cataloguing the site. Afterwards, they can identify the values and create a narrative that the diving schools can impart to visitors. Further, the community and business can be involved by offering additional services such as lodging at hotels that promote the activities, short lectures on archaeology or visits by boat tours.
Marketing studies demonstrate the interest of families and empty nesters to visit locations with cultural or educative attributes, and the underwater experience is definitely a unique adventure.
I want to learn more:
Tools and Research Methods- European Institute for Underwater Archaeology
The sites in Egypt- European Institute for Underwater Archaeology
Journal of Maritime Archaeology
http://www.maritimearchaeology.com/  {link not working :/}
Osiris, Egypt's Sunken Mysteries- Exhibition {link not working :/}
Sources:
Lost cities #6: how Thonis-Heracleion resurfaced after 1,000 years underwater 
Parthenon of Shipwrecks': Greece Inaugurates Its First Underwater