Heritage Open Days is a voluntary annual celebration in the United Kingdom with cultural events across the country.
How does it work?
Every September, museums, sites and cultural heritage organisations open their doors, organise special events, workshops and activities for free with the support of local volunteers, connected under the Heritage Open Days umbrella. Last year alone, communities and tourists enjoyed over 5,500 happenings.
Except for cultural dissemination, the activities implore creativity of cultural professionals and the community such as:
Re-enactments and costumed guides
Object-handling sessions and conservation workshops
Film screenings, live music and pub quizzes
Access to usually closed or hidden spaces
Daytime or evening talks from specialists
Treasure hunts and trails for both children and adults
Walking, cycling and kayaking tours
Parades and village festivals
Food and drink tasting sessions
Each activity is an opportunity to connect with the past and learn about the history and heritage management.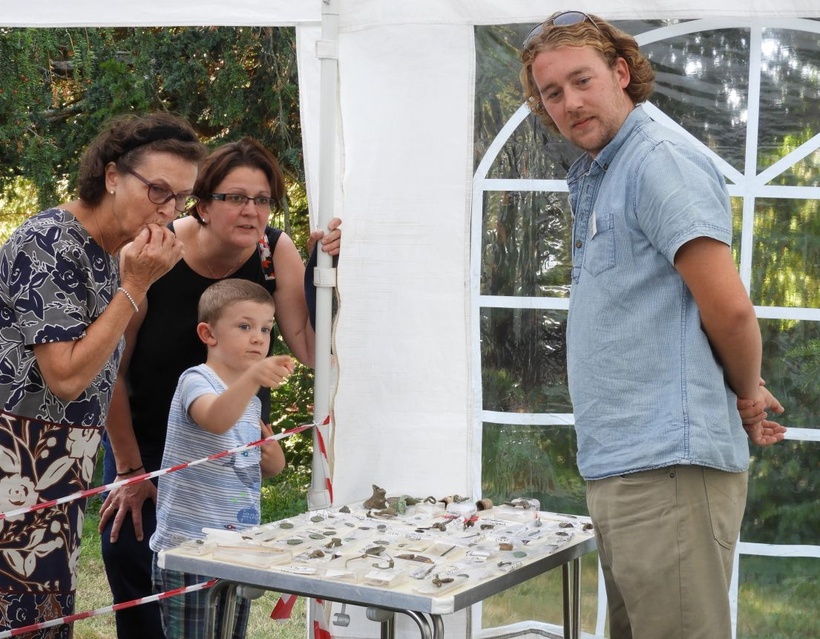 © Newington History Group – Visitors of all ages enjoyed talking with archaeologist, Scott Skinner; Heritage Open Days
Cultural entities submit online a request and describe their planned events or activity according to the criteria laid out by Heritage Open days, and become part of the annual event.
The program started with the initiative of European Heritage Days in 1992 and has since flourished to the largest community heritage festival in the UK. Numerous case studies documenting the progress and success all available online as Peterborough Energy Recovery Facility.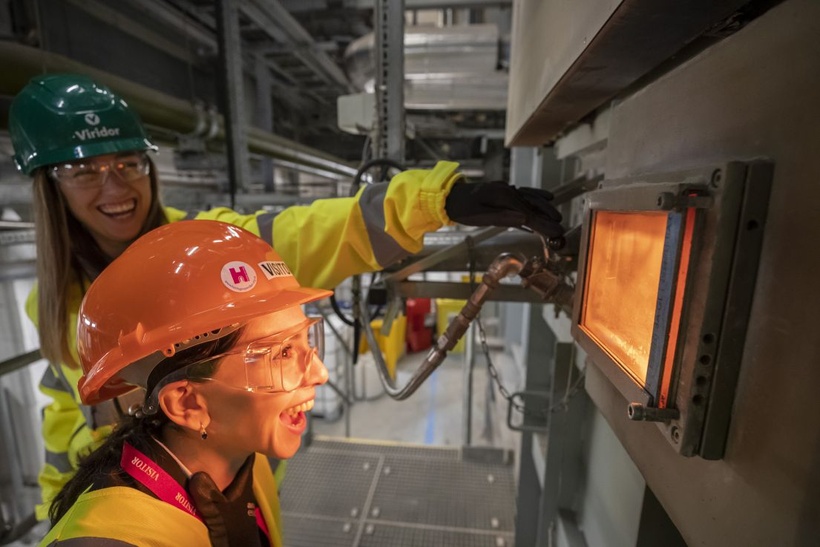 © Chris Lacey – 'One of the most fascinating and exciting places I have ever visited.' – A tour was the highlight of Georgian European Heritage Days coordinator, Salome's exchange visit in 2019; Heritage Open Days
Local communities across the world can implement similar programs with minimal effort. The benefits are many:
create a channel for dialogue with the local community
promote cultural heritage and organisations
exchange ideas and benchmark with other organisations in the country
educate the audience and even offer a comprehensive understanding of history
increase the capacity of heritage workers or build community skills
test pilot programs and get feedback
increase donor pool and volunteer base
set standards and improve cultural services in the area
The main issue worldwide is the lack of communication between cultural agencies; many small organisations wait for the industry leaders to take the first step. However, a community and voluntary event ought to stem from the community.
Local Approach, set-up steps:
Identify heritage sites, museums, monuments in the area.
Contact their management, inform them of your initiative and ask for their collaboration. Even if they offer a negative response, return to them after your set-up.
Form a team responsible for registration and dissemination of local events.
Lay the foundations of the attractions creating: a mission statement, participant agreement, dates (up to 10 days), a website with online application webform and instructions guide.
Forward the website and send out invitations to all cultural organisations in your region.
Do not be afraid to start small. Even 3 participants can have an impact on the community.
Document your process, institutional participants, volunteers, visitors and their feedback.
Repeat.
These steps might sound complicated or arduous, nevertheless, it is a worthwhile investment for cultural heritage and the community alike as they work together to improve their knowledge and life.
I want to learn more: