Hovertone is a designers team offering tangible interactive experiences to evoke emotion in the audience and increase interactivity. They create memorable experiences connecting the physical and digital realms.
Spark Emotion
(We love their communication's key message)
The global digitisation movement and information influx, while beneficial, creates a gap between organisations and audiences. In turn, the cultural world is becoming more competitive and innovative. Hovertone is part of this through space-specific story-driven experiences to engage visitors' emotions and share their memorable experiences.
How
Hovertone's firm belief is that digital technology can redefine our interaction with the physical world, thus crafting unique interactive experiences blending technology with storytelling seamlessly. Utilising new technologies with the angle of different potential uses and the audience's needs at heart.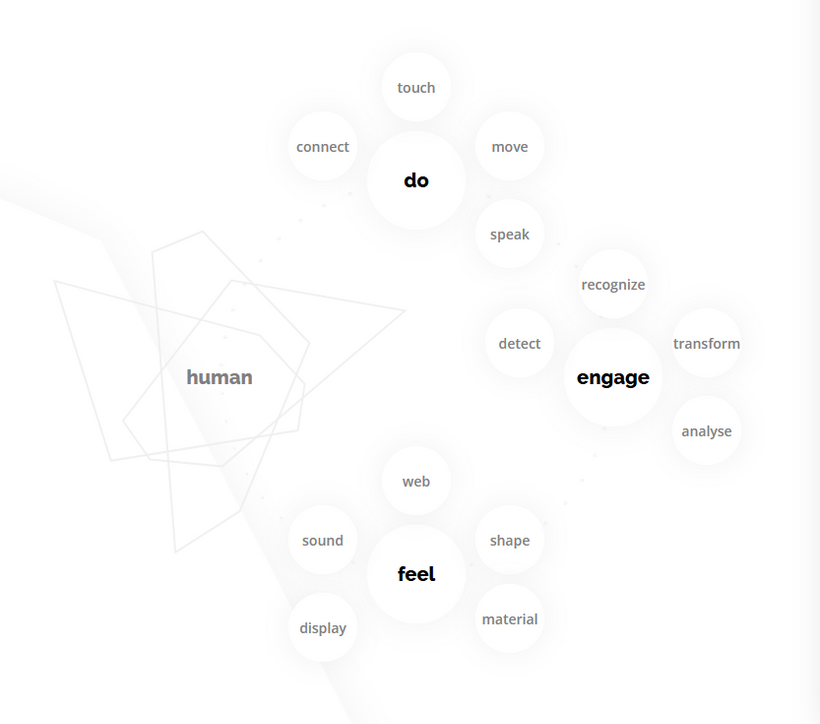 ©Hovertone
Their team is agile, with a diverse group of professionals necessary to realise any given project who share a common interest to bypass traditional practices and integrate into demanding interactive projects outside their comfort zone.
Hovertone has realised several projects with Museums and cultural places, which you can find here. Like:
L'Odyssée des Éléments (The Odyssey of the Elements)
©Hovertone
Immerse visitors in a mysterious universe, amaze them, arouse young people's interest in science and make them actors in learning. Watch a video.
Des origines de l'Univers aux couches de l'atmosphère(From the origins of the Universe to the layers of the atmosphere)
©Hovertone
Trace the history of the cosmos and our perception of space through our Magic Board.
About
Hovertone has two founders featuring 10 years of experience in scientific and technological development and a team of digital artists. Their "arts and sciences" approach keeps their vision: to succeed in complex technical/artistic projects.
Our take
The Hovertone team offers a complete package for access and immersive experiences for Museums and Culture. Having expertise in current digital technologies, art, and storytelling and the capacity to adapt to new technologies as they come, but most importantly keeping the visitor's needs at the centre. We recommend visiting their "expiriences" if you have the chance and considering partnering if you have a project in the works.
I want to learn more: