The establishment of a dedicated lab to dendrochronology in the context of APAC Labs/STARC builds on years of previous collaboration with the Cornell Tree-Ring Laboratory. This specialized lab is a joint effort by CyI, the Department of Antiquities, the Department of Forests and the Cornell Tree-Ring Laboratory that pursues dendrochronological research in Cyprus and the region.
Our work concentrates on the study of the remains of wooden heritage but also provides data related to past environmental and climate conditions (e.g. past forest fires) as they relate to the history of the island's forests.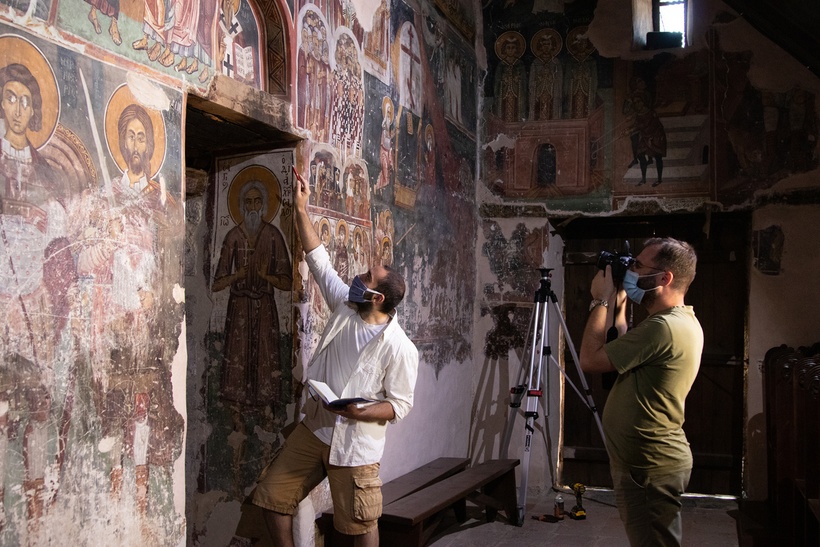 © APAC Dendrochronology survey at the Monastery of St. John Lambadistis in Kalopanagiotis, Cyprus.
As a pioneering study, research focused on the UNESCO World Heritage monuments of Mount Troodos. The dendrochronological survey of their iconic roofs, structural remains and furnishings  helped revisit their chronologies in their environmental contexts while creating the first high-precision timeline for Byzantine art and architecture in Cyprus.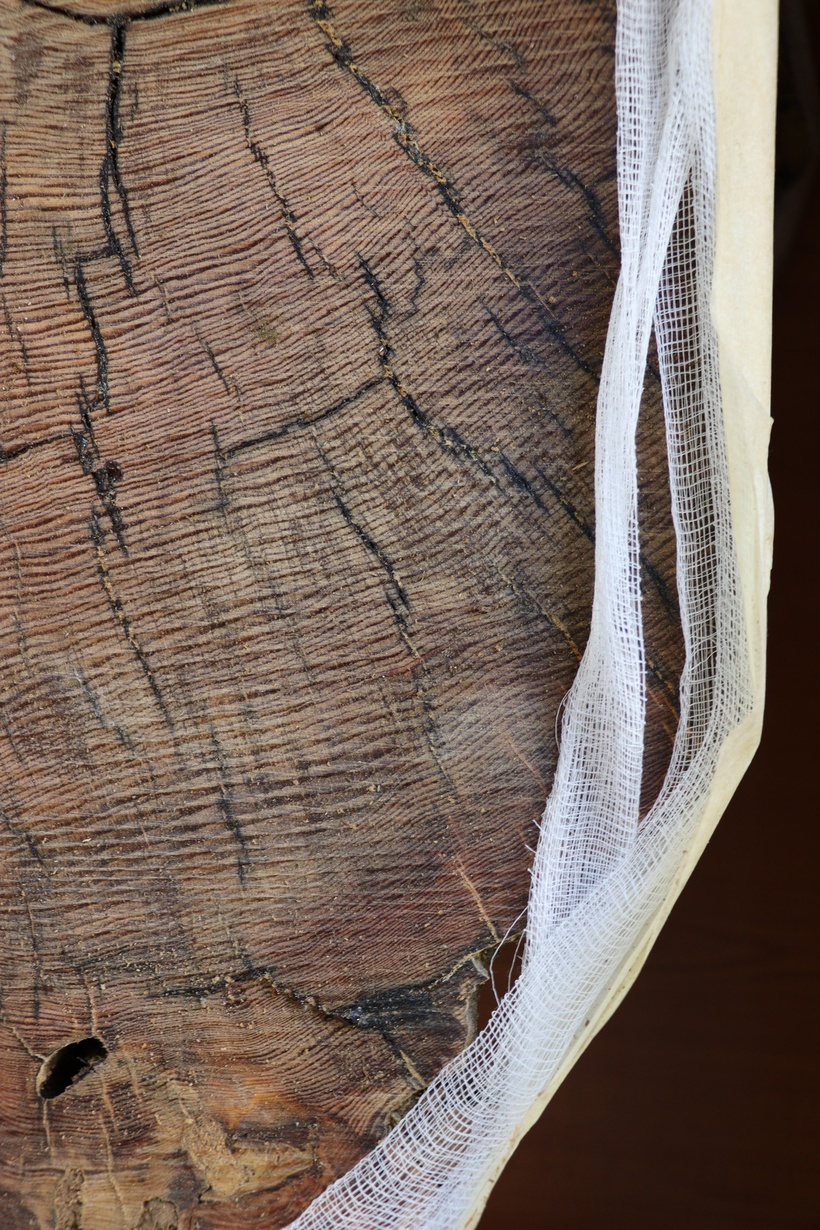 © APAC Close up examination of tree rings from Mount Troodos.
Additionally, the minimally disruptive analytical approach on icons and wooden frames of paintings provides invaluable insights regarding the chronology as well as the materiality and provenance of works of art in Troodos mountain.
© APAC Close up examination of tree rings of the Virgin Mary icon, Monastery of Agia Napa.
This methodological application has even been included in the Mobile Lab of the IPERION HS project as a European resource accessible to researchers across Europe.
Furthermore, with the conducted dendrochronological surveys undertaken by the laboratory at the significant mediaeval remains of Nicosia, including Paphos and Famagusta Gates and Dragoman's House , the research provided unexpected results that shed new light on the history of the Venetian and Ottoman periods in Nicosia.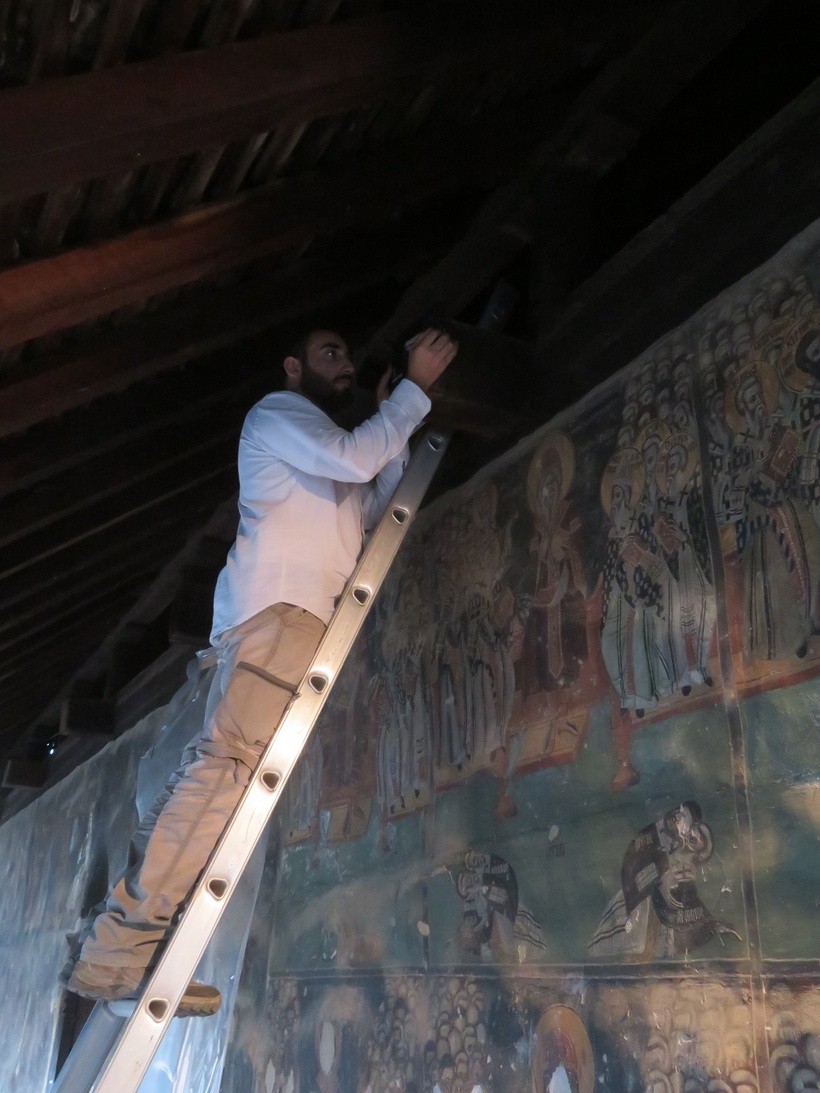 © APAC researcher scanning a roof beam during a dendrochronology survey at Agios Sozomenos Church in Galata,Cyprus.
Similarly, the laboratory also continues its activities in the forests and abandoned villages of Cyprus (e.g. Agios Sozomenos and Phoinikas ) to shed more light on the natural and cultural history of Cyprus through its wooden heritage.
Our intake:
Tree rings hold the history of nature and provide an invaluable source of information to us regarding the human nature interaction through history and help us to re-evaluate some aspects of our past from a different perspective. Through the ongoing efforts of the Cyprus Dendrochronology Laboratory of APAC Labs, we will be able to gain a deeper understanding of Cyprus' cultural and natural heritage, guided by the insights provided by tree rings.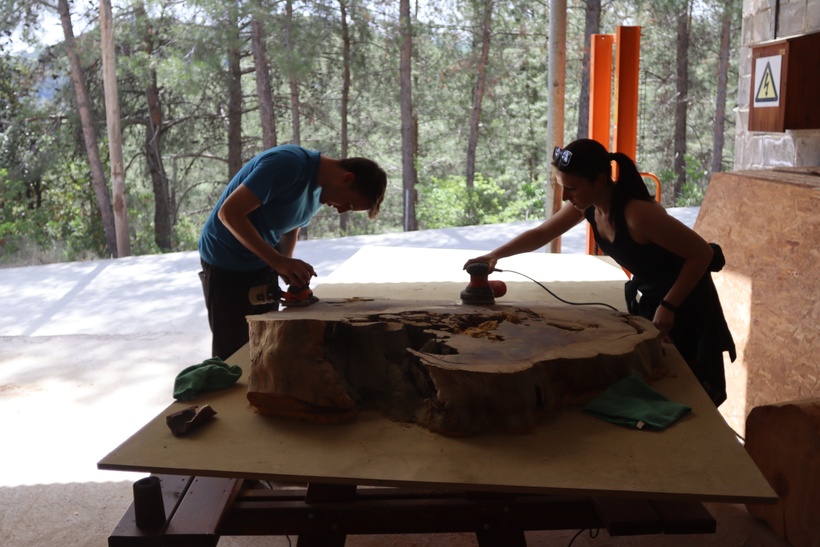 © APAC Researchers sanding an old tree section in the framework of a dendrochronology survey at Mount Troodos.
I want to learn more :
Email: apaclabs@cyi.ac.cy
Local Approach related article