A team of APAC Labs researchers worked on the Alexandrian Necropolis Project in collaboration with the Archaeological Society of Alexandria.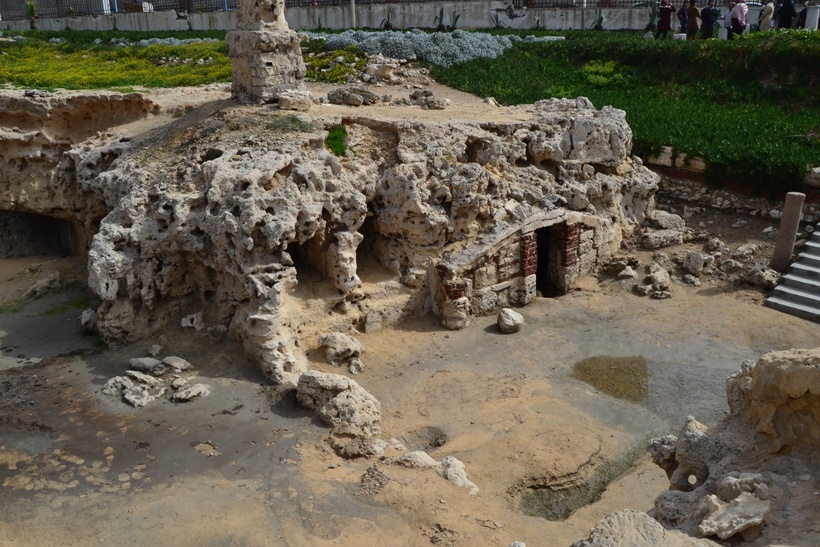 © APAC Hypogeum A as it appeared before the project "The Alexandrian Necropolis", looking south toward the main court, the anteroom, part of the vestibule, and the entrance of the burial chamber.
This project involves the documentation and conservation of the earliest surviving monumental funerary complex in Alexandria of Egypt, the so-called Hypogeum A in Shatby. Situated next to the present-day New Library of Alexandria, Hypogeum A dates back to the beginning of the Ptolemaic rule, only a few decades after the foundation of the Hellenistic city by Alexander the Great in 331 BCE. (Image 2)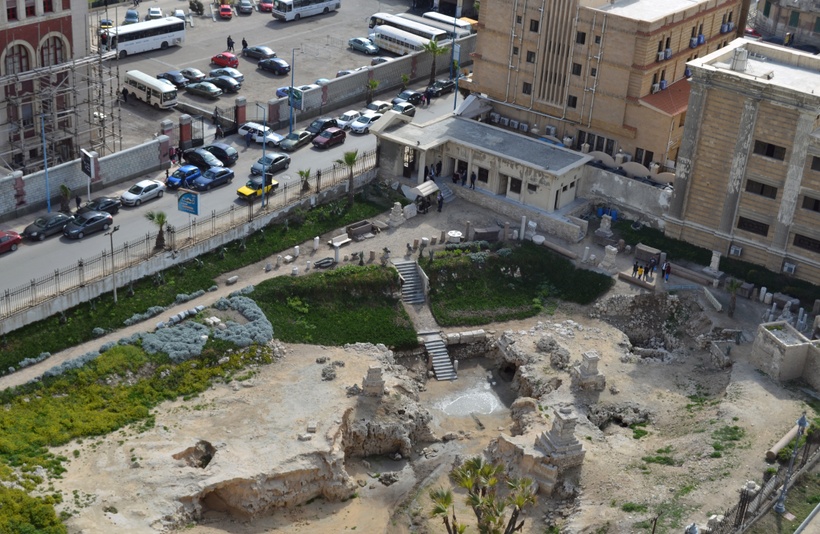 © APAC Aerial view of the Shatby Necropolis before the project "The Alexandrian Necropolis"
Our researchers were responsible for the digital documentation of the site using the latest reality capturing technologies, including laser scanning and photogrammetry. Combining the data from these two techniques provides an accurate geometry as well as photorealistic textures, which are used to create a detailed 3D model that provides necessary documentation of the site's current condition and state of preservation. (Image 3,4,5)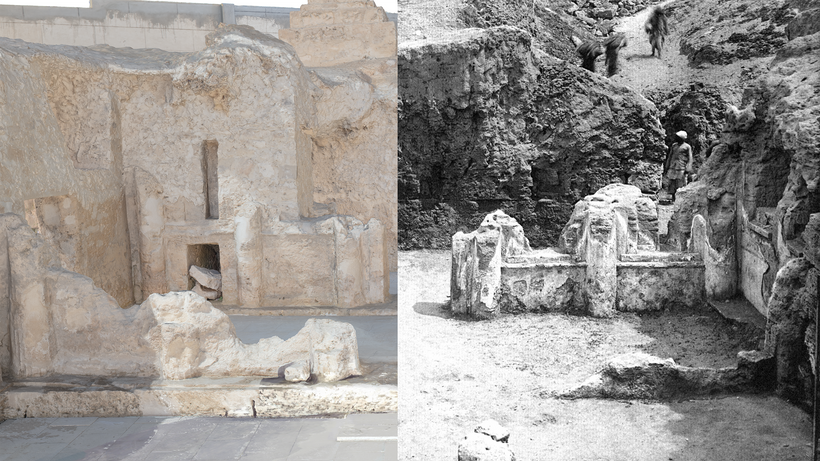 © APAC Before and after photo showing the digital documentation of the Hypogeum A on the left and a historical photo of the Hypogeum A on the right.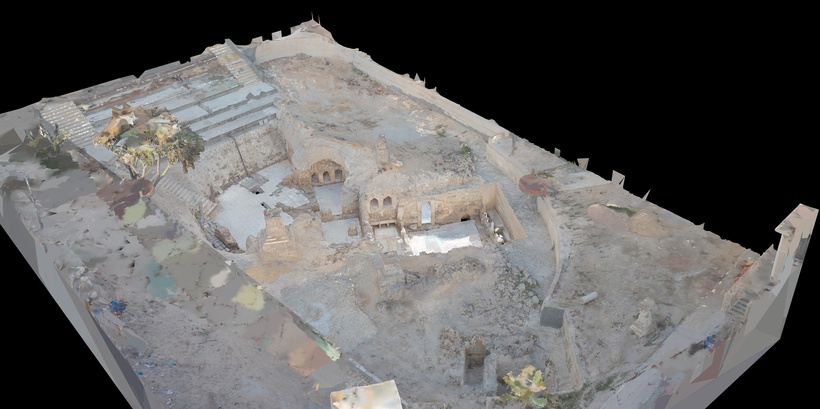 © APAC Overall view of the 3D model of the site.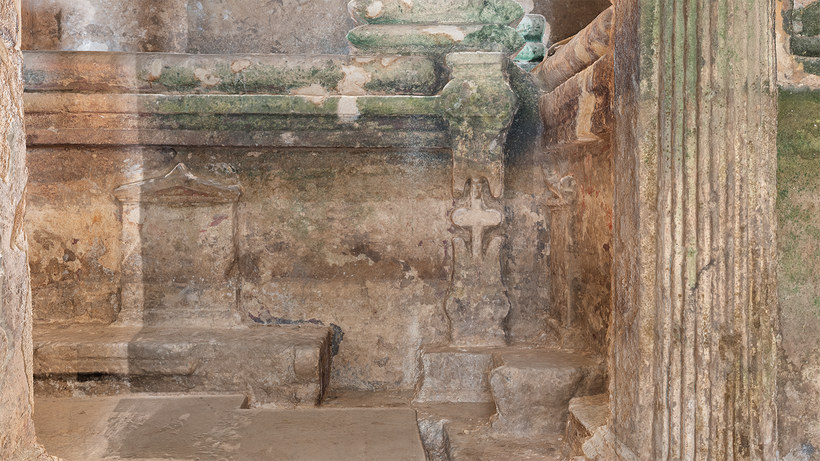 © APAC Detail of the 3D model of Hypogeum A showing a sarcophagus.
The digital documentation of this site is also being used to produce educational materials for display in the new information center at the site and create a new booklet, brochure, and eventually a book-length publication. With the help of APAC Labs, this project shows the future of cultural heritage preservation and education in Alexandria.
Following the completion of this thorough three-year preservation project, the Hellenistic-era Shatby Necropolis in Alexandria is now open to the public, both physically and digitally.
The preserved necropolis was unveiled during the international conference "Alexandria and Hellenism in Northern Egypt," organized on the 130th anniversary of the Archaeological Society of Alexandria. PhD candidate Athanasios Koutoupas had the chance to present APAC Labs' work on the digital documentation and 3D modeling of the necropolis during the conference.
For more information about the digital documentation of the  Hypogeum A in Shatby please get in touch with APAC Laboratories.
Our intake:
Historic cities and cultural landscapes provide optimal contexts to probe questions about the perception, use and appropriation of heritage through time. APAC Labs' interdisciplinary work can shed light on the complex socioeconomic and cultural networks that sustained past societies that endure the impact of natural hallenges such the climate change.
I want to learn more :
Email: apaclabs@cyi.ac.cy