MEMEX, MEMories and EXperiences for inclusive digital storytelling project join cultural heritage, memory and augmented reality designed with marginalised communities. The project started in 2019 to address the need for social cohesion through cultural heritage, interpreting its relationship with place, memory and stories into an augmented reality experience accessed with your phone.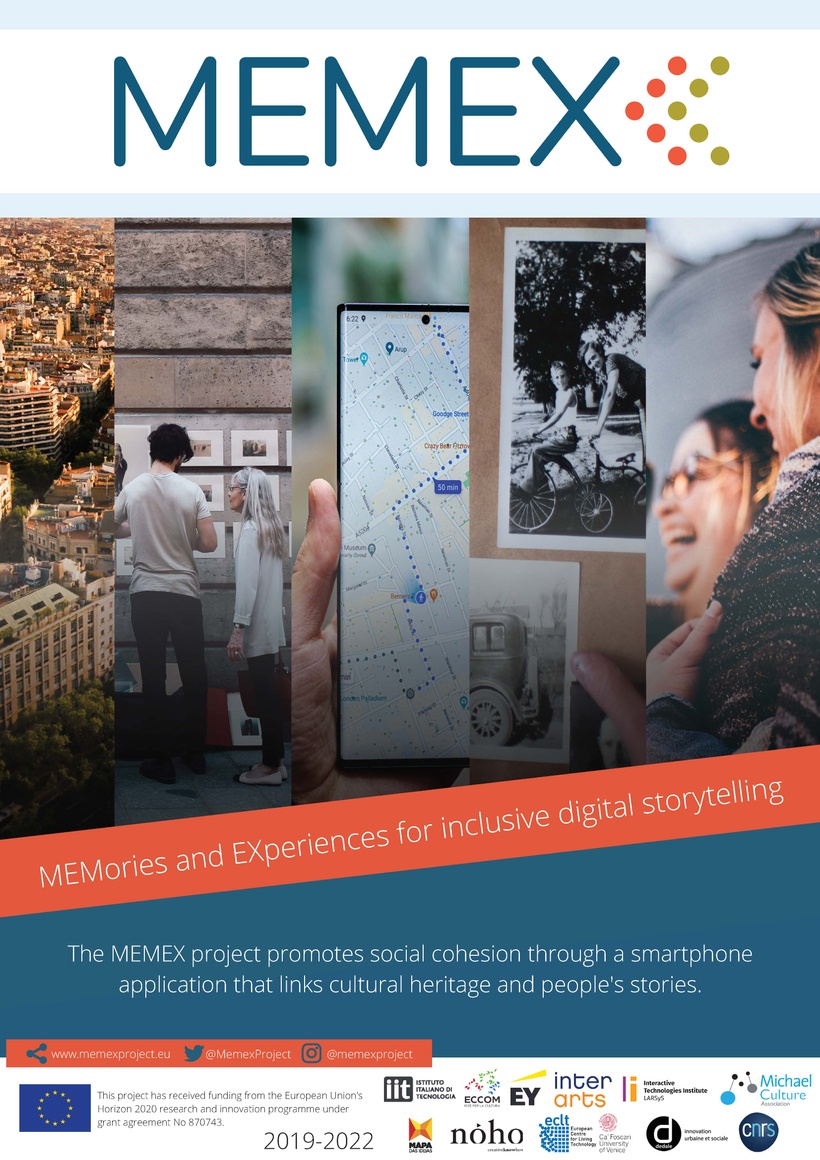 © MEMEX
MEMEX is a participatory project where the local community will co-design the experience according to their needs. Starting with three pilot projects with Barcelona's migrant women, Paris 19th arrondissement's immigrant residents and the 2nd and 3rd  generation Portuguese migrants in Lisbon. In practice, MEMEX attempts to automate linking images to locations connected to an open-source knowledge graph. Users will upload images and data associated with heritage assets forming a narrative story, presented visually with augmented reality available on smartphones. In essence, bringing memories to life.
Social cohesion requires inclusion and communication between groups, heritage, tangible or intangible, which propels shared identity and experience in a community. MEMEX uses technology to preserve the memory of excluded groups and offers a method of interaction within society.
The project incorporates several areas of study to reach its aims, notably:
Social Inclusion
Participatory strategies
Audience Engagement
Storytelling and Communication
Artificial Intelligence
Augmented Reality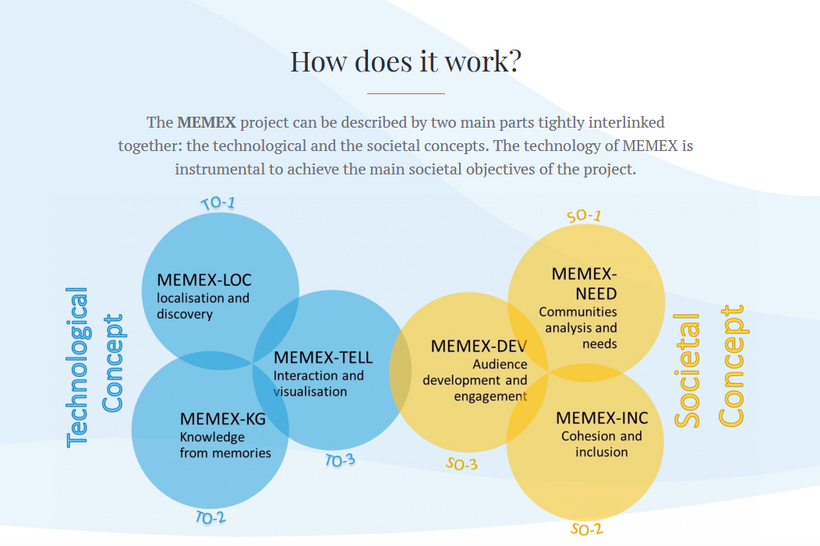 © MEMEX
The project began in December 2019 and will run until 2022 with contributing institutions from Belgium, Ireland, Italy,  France, Portugal, Spain. MEMEX offers available resources as Policy and Scientific publications and released in 2020 the first app.
Check out the stories video teasers of the pilot projects here.
Our take
This project truly pulls all the stops of heritage management in 2021 of inclusion, participation, artificial intelligence, storytelling, immersion and accessibility. We find that MEMEX will set the baseline for many similar projects to spring up in European heritage management.
-Can not wait to see more of MEMEX and use the app to Revisit Paris with a fresh perspective!!
I want to learn more:
CORDIS: MEMEX: MEMories and EXperiences for inclusive digital storytelling
Pilot Projects