Working in collaboration with the Department of Antiquities, APAC Lab's study of the rich heritage of the famous Painted Churches of the Troodos Mountains, listed as UNESCO World Heritage sites, exemplifies the value of interdisciplinary research work in the study of art and cultural heritage.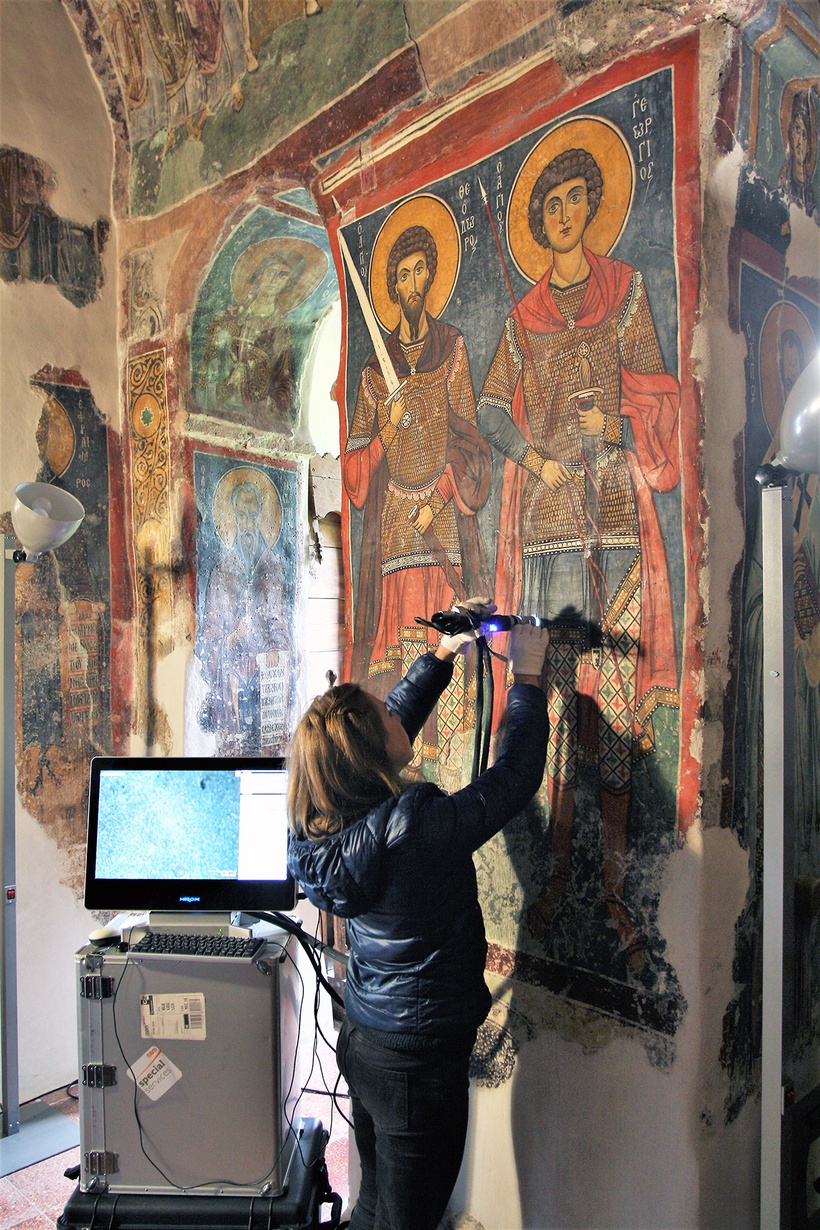 © APAC Non-invasive study of frescoes at the UNESCO Byzantine church of St.Nicholas of the Roof near Kakopetria, Cyprus
Overall, there are ten church monuments included on the World Heritage List, all richly decorated with murals, providing an overview of Byzantine and post-Byzantine painting in Cyprus. These sites feature art and architecture that reflect the cultural life of Cyprus in the Byzantine and Medieval periods, which was located at the crossroads of Mediterranean maritime connections and cultural exchanges between East and West.
The ten churches included in the UNESCO list are: Ayios Nikolaos tis Stegis (St. Nicholas of the Roof) near Kakopetria; Ayios Ioannis (St. John) Lambadistis Monastery in Kalopanagiotis; Panayia (The Virgin) Phorviotissa (Asinou) near Nikitari; Panayia (The Virgin) tou Arakou in Lagoudera; Panayia (The Virgin) in Moutoullas; Archangelos Michael (Archangel Michael) in Pedoulas; Timios Stavros (Holy Cross) in Pelendri; Panayia (The Virgin) Podithou in Galata; Stavros (Holy Cross) Ayiasmati near Platanistasa, and the Church of Ayia Sotira (Transfiguration of the Savior) in Palaichori.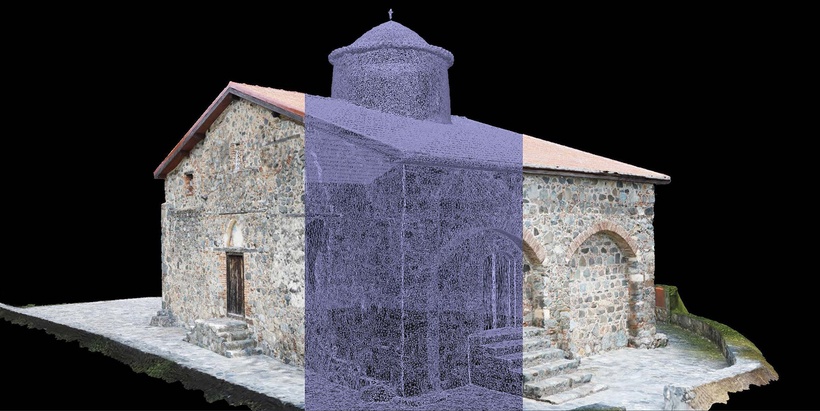 © APAC 3D model of the UNSESCO medieval church of the Holy Cross in Pelendri, Cyprus
Our efforts provide a holistic approach to the documentation and study of these important monuments, including a broad range of methods such as physico-chemical analysis of the materials used in the wall paintings and the icons of these churches, 3D documentation and visualization, dendrochronology, structural archaeology and the study of Medieval and Early Modern graffiti.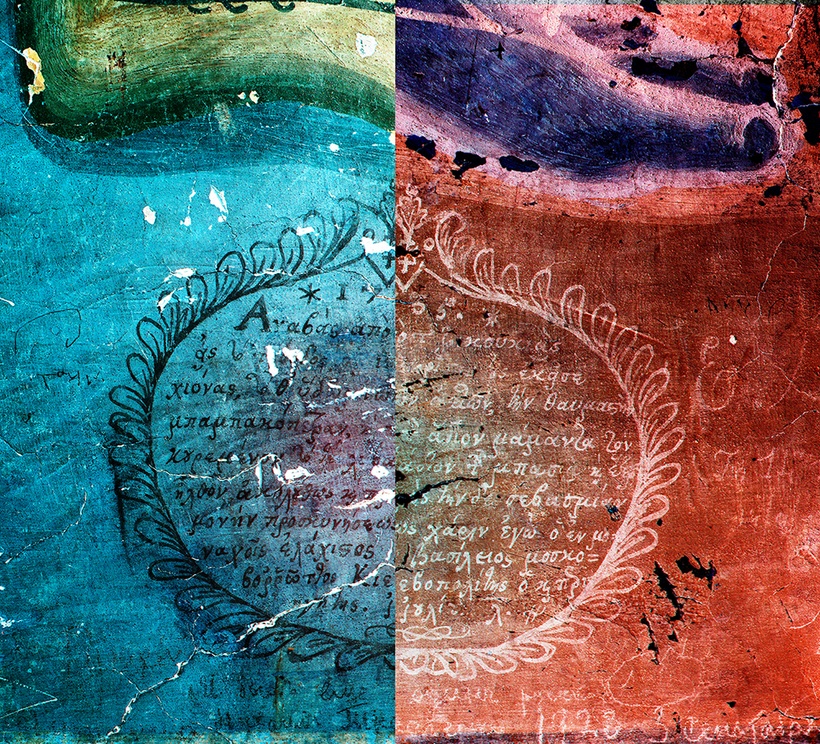 © APAC Barsky's graffito at the church of St.Nicholas of the roof near Kakopetria, Cyprus
Our analysis has revealed fascinating information about the various communities that interacted with these spaces throughout history, from their creation in the Medieval period to modern-day religious pilgrims and tourists. In addition to the continued study of these churches, we also contribute to strategic plans for their management, incorporating aspects of sustainable tourism and assessments of their vulnerability to the effects of climate change.
Our intake:
APAC Labs researchers performed an in-depth technical analysis of the ten UNESCO-listed Troodos churches in Cyprus. Our analysis offered new contributions to stylistic attribution as well as artistic techniques and methods, which can help future conservation and restoration efforts.
The project is in partnership with the Cyprus Department of Antiquities.
I want to learn more :
Email: apaclabs@cyi.ac.cy