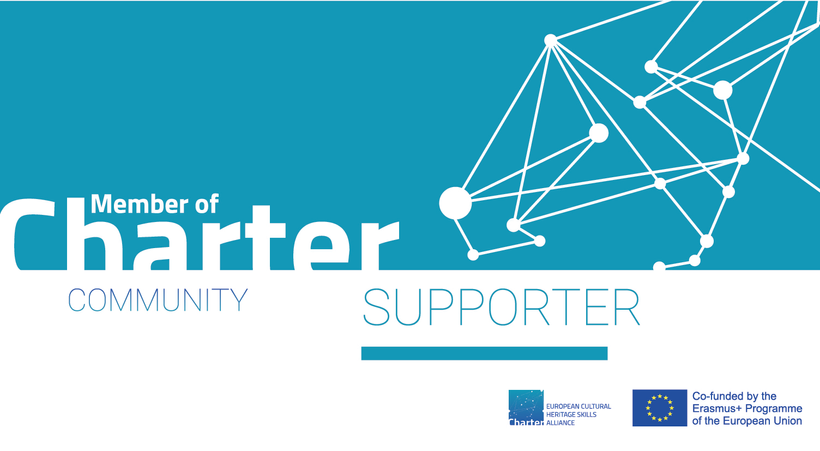 We are excited to announce that Local Approach has joined the CHARTER Alliance Community programme as SUPPORTER!
Our role as CHARTER Supporter is to further its mission, follow the project outcomes and assist where possible.
Watch: CHARTER VIDEO Presentation
CHARTER – The European Cultural Heritage Skills Alliance is an Erasmus+ EU-funded blueprint project started in January 2021 until December 2024. CHARTER seeks to create in the cultural heritage sector a comprehensive skills alliance to bring an equilibrium between the skills shortages and mismatches in the educational and occupational system.
CHARTER has 47 partners in various capacities, representing the top European cultural heritage actors.
CHARTER already published several publications. We wanted to share Factsheets: Families of cultural heritage competencies, a very interesting as it identifies the sector's heritage competencies. The research demonstrates that the sector "lacks a proper definition of concepts and frameworks" that negatively impact the economic and social values, as well as,  data for comparison and statistical analysis.
"The Families of Competencies factsheets seek to:
Identify the professional skills and competencies that characterise the heritage sector.
Draft competencies profiles and propose tools for doing so.
Allow to identify needs and gaps to the sector's education and training provisions.
Contribute to an integrated strategy for capacity building and professional recognition for those active or involved in cultural heritage."
Within the factsheet, you will find an easy-to-read graphical presentation of various economic/occupational and other activities, key points, assessment and a Proposal. Furthermore, the development of the CHARTER model with its use impact on the sector.
I want to learn more:
If you wish to become a member of the CHARTER Community, access the following link and fill in the webform
Factsheets: Families of cultural heritage competencies read the presentation for a quick insight or download the full publication(also attached)