REMPART is an association in France of volunteers, preserving local heritage sites. Since 1966, they have formed over 180 local associations that care for their local heritage with volunteer workcamps with 800 sites restored so far.
How does it work?
Volunteers join a workcamp for approximately two weeks. The camps are open to anyone who wants to help. A site manager plans the activities and guides each volunteer through every step of the process. There is no requirement for a degree or specialised qualifications.
Projects range in type and length you can participate whether is a weekend, summer vacation or educational and fun family activity; even children above 8 years of age can contribute.  Caring for local heritage and community has no restrictions on age or background.
The projects often offer room and board to volunteers and organise as well as other activities such as hiking, visiting other locales and more.
You can find here more useful information or visit one of their sites when you get a chance. 10 reasons why you should be part of a REMPART project.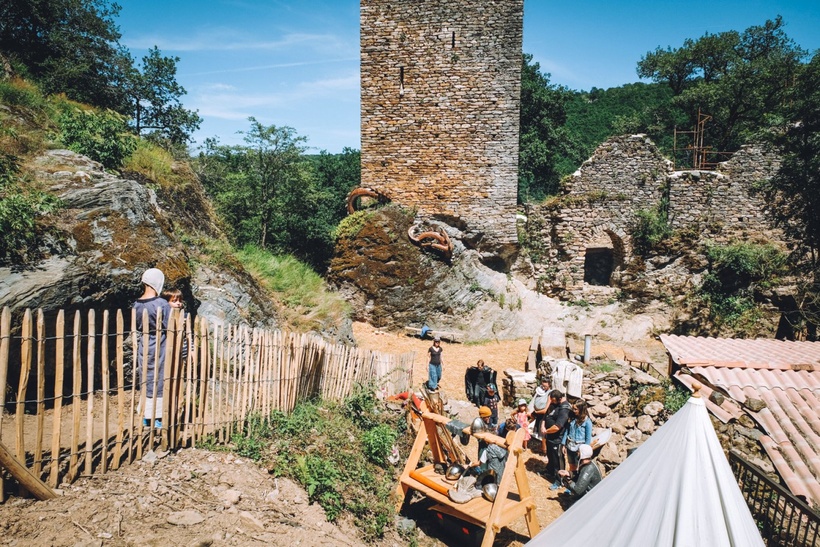 ©REMPART
Our take
At Local Approach, we believe that sustainable heritage promotion and preservation comes from the care of community and individuals.  REMPART incorporates this belief and sets new definitions for heritage management. Furthermore, the project has grown worldwide via their partners either on a volunteer exchange capacity or training individuals to set up their own projects.
REMPART project or The Ambulance for Monuments are excellent examples of how much the community can achieve to protect their heritage. More than safeguarding heritage, these activities:
develop valuable skills for trade
create local expertise
build a communal identity
educate on history
have a tangible and long-lasting impact in the community.
Setting up such an activity is not hard or complicated as it might seem. Any community member can get in touch with local or regional organisations to help to start a project.
What do I need?
Identify the local heritage sites, responsible authorities and organisations on cultural promotion.
Create a proposal describing the aim of your project. Do not hesitate to ask for help from benchmark projects such as REMPART as they always look for new partners.
Contact the cultural organisations, the municipal or local authority and survey your community for their thoughts on local heritage.
The cultural organisations can loan you, experts to impart their knowledge and volunteer time to oversee the project. Even if they are not interested, you can contact professionals in the fields of conservation, heritage management and related fields in your country.
You are ready to draft a plan and get to work. Check out our articles What can I do? and DIY Values Analysis to get you started.
Effective heritage management is within everyone's reach, give it a try.
I want to learn more:
The Future is Heritage project!