Duration: 16 February – 19 March 2022
Location: Unit, London
In partnership with:
Cinello
Pinacoteca di Brera (Milan),
Complesso Monumentale della Pilotta di Parma (Parma),
Veneranda Biblioteca Ambrosiana (Milan)
Uffizi Gallery (Florence)
Remember when we talked about NFTs?
Eternalising Art History is an exhibition of NFT versions of six Italian masterpieces, the first of three NFT exhibition series at Unit gallery in London.
The NFTs on display are created on the Blockchain by Cinello, with the partnership of the four Italian institutions to which the original works belong. The artworks were digitised in 2021, using web3 technology and marketed as DAW® (Digital Art Work). Displayed on ultra HD LED screens of 1:1 scale and framed in exact replicas of the original frames, created by restorers in Tuscany.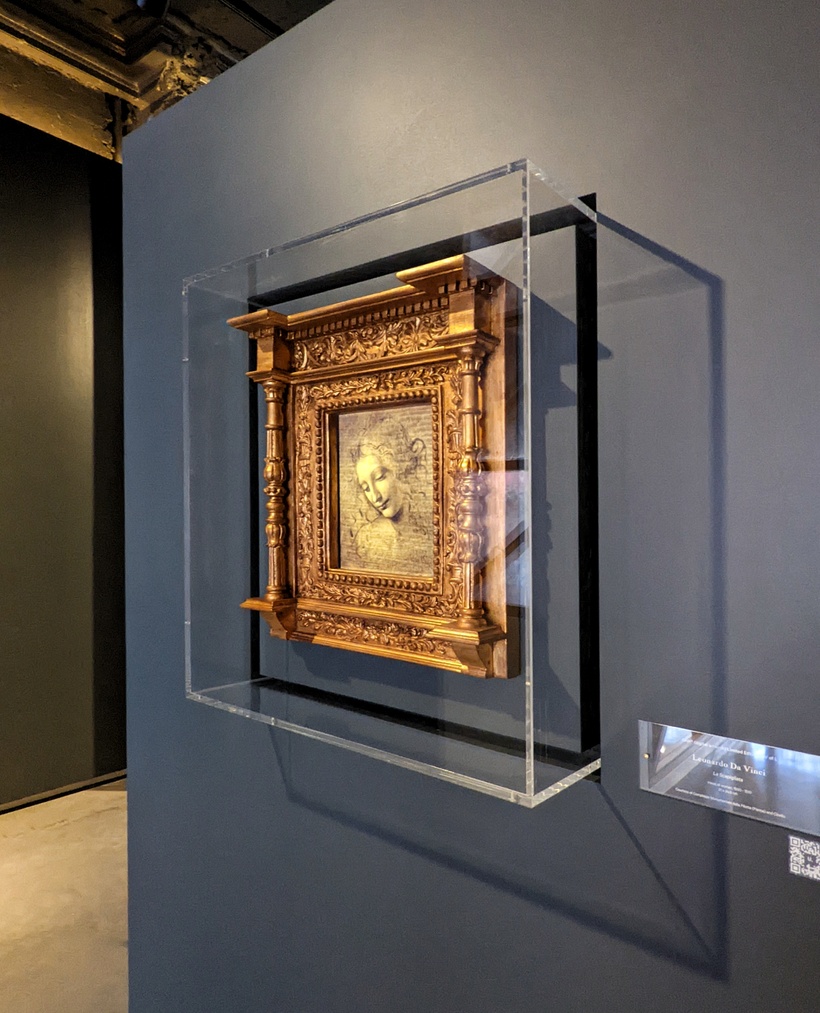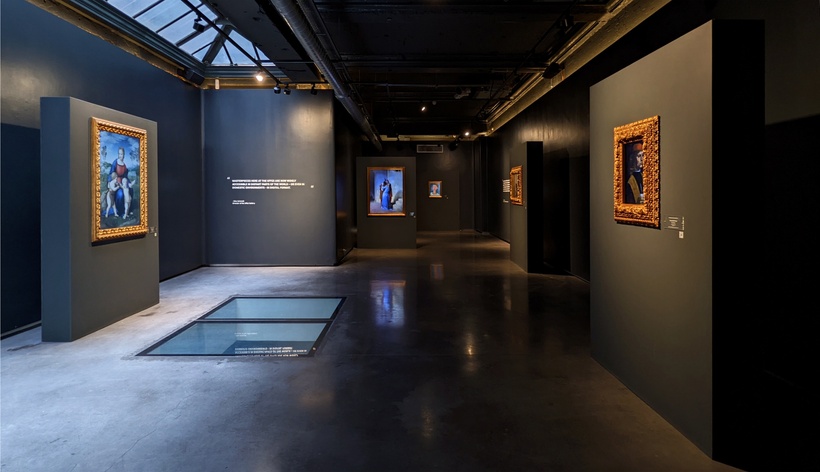 © A. Papaonisiforou. 2022, Unit, London
The exhibition begins with Da Vinci's Head of a Woman (1492-1501) from the Complesso Monumentale Della Pilotta by the entrance. It consists of only one rather dark room, with the works displayed on prompted fake walls within the space. The remaining five works are Raphael's Madonna of the Goldfinch (1506) from the Uffizi Gallery, Hayez's The Kiss (1896), Modigliani's Head of a Young Lady (1915), both from the Pinacoteca di Brera, Caravaggio's Bowl of Fruit, (1597-1600) and Da Vinci's Portrait of a Musician, (1490), both from Veneranda Biblioteca Ambrosiana.
Each DAW is a digital limited edition of nine. It consists of the Ethereum NFT displayed on a framed screen, as seen at the exhibition, with a built-in computer, a wallet address and a private key for each customer. They also come with a digital and physical Certificate of Authenticity signed by the museums' directors and Cinello. What makes this interesting is that 50% of profits go towards the conservation for each piece
It looks like museums have found a way to monetise digital art and connect physical experiences with virtual. A revolution for museum loans! It increases public engagement by presenting the works to a new audience and making the artworks more accessible, without any transportation risks. Masterpieces that could not travel internationally for their preservation can now be displayed anywhere.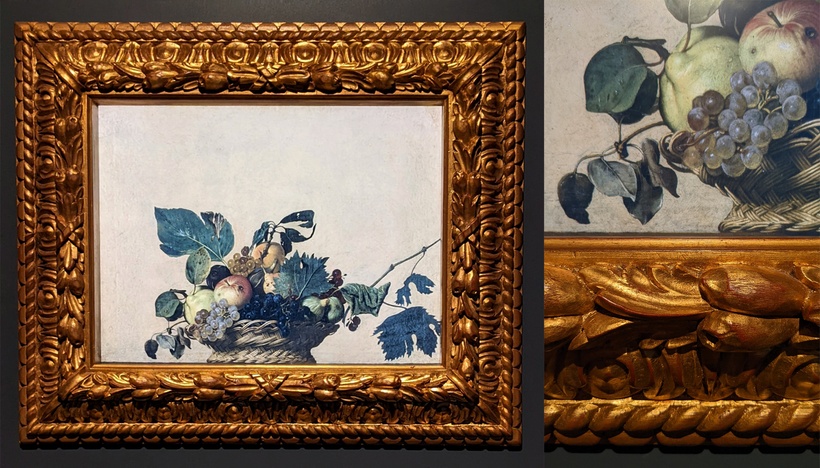 © A. Papaonisiforou. 2022, Unit, London
The exhibition is quite a cultural experience, with a very fitting title. A display of artworks curated together that could not otherwise happen. The NFTs capture every little detail of the original paintings in ultra-high resolution. In essence, digitising them does eternalise them. It's clear that they are digital copies and not the original, but I was still amazed by them. Not to mention the effect the replica frames add. The frames alone are magnificent pieces of art. It is a great way to re-introduce old masters and artistic heritage and a presentation of the rapid evolution of digital art and cultural innovation.
I want to learn more:
Eternalising Art History: From Da Vinci to Modigliani
A new life for a masterpiece- Cinello
About the author:
Anastasia Papaonisiforou is a London based exhibitions expert with an MA in Curating and Collections and a background in Fine Arts. She is our oldest patron and graciously accepted to cover this topic for Local Approach; she is available to give advice on discord through our "Let's talk about your heritage!" membership, upon specific request.
[Edited A. Gkouma]
More from Anastasia:
Curating: a viewer's perspective
Your Curated Reading List series