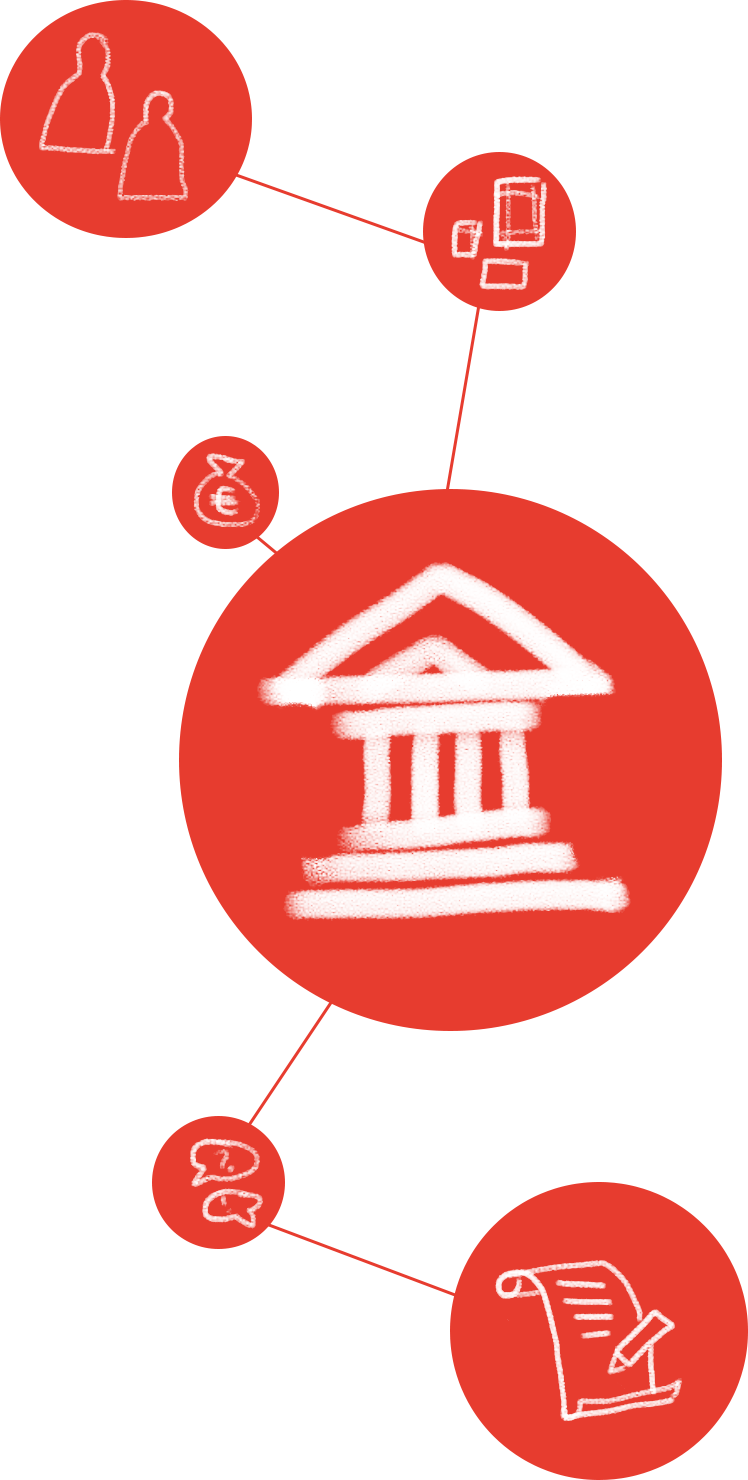 Services
We offer a variety of tailor-made services for communities, professionals, museums and GLAMS in English, French and Greek.
Here is an overview of our services all adjustable to your needs and covering more than the stated aspects. You can inquire about other types of services all around cultural management.
Heritage
Engage the local community, stakeholders and structures as schools and government bodies building a relationship of mutual understanding and raising awareness. Achieved through:
– Discussions
– Questionnaires
– Participatory mapping
– Promotional materials (flyers, documents, see more in our communication services)
Heritage assessment falls under the heritage identification stage for planned developments in a heritage assessment report, integral for Heritage Impact Assessment, Conservation Plans and more, which we also make available to you.
Site planning and management
The plan documents heritage sites; we use values-based assessment to identify the plan's requirements, benchmarking and meeting international policies and standards. The plan's extensiveness depends on your and your site's needs.
Sustainability-Climate Change transformation
Research and Action Plan for the sustainable transition of organisations, cultural sites and assets depending on your specific needs, in accordance with the latest policies, national and international.
Marketing & Com
Tourism and Marketing plan
Marketing and Tourism plan to build on your existing or create a new outlook:
– Market Analysis
– Branding and Positioning
– Interpretation and Presentation
Communication and Branding strategy and plan
Expand your reach, and maintain and engage new audiences, physical and digital, we offer services such as:
– Communication Plan
– Audience Mapping
– Key Messages
– Media Tactics
– Branding and Visual Design
– Social Media Plan
– Promotional materials
Build strong and long-lasting relationships with your community, local and virtual!
– Engagement Plan
– Audience Consultation
– Audience Needs Analysis
– Activities Planning
– Training and skill building
Activities
Conception and creation of exhibitions, physical and hybrid, on a variety of subjects including art, culture, history and more!
Conception and co-creation of educational activities, workshops and materials for audiences, young and mature, in your space and digitally!
Manage
A complete business plan tailored to you and the cultural asset's needs including among others:
– Strategic Aims and Objectives
-Mission & Vision
– Gap Analysis
– Market Analysis
– Benchmarking
– SWOT Analysis
– Stakeholder Analysis
– Financial Analysis
Analysis and adoption of a new feasible economic model for example:
– Start-up summary
– Fundraising
– Break-Even Analysis
– Balance sheet
– Pricing
We offer writing grant proposals for a variety of organisations and projects from local to international, as well as European Funding Schemes.
Patreon
You can also subscribe to our Patreon services or contact us to create a custom membership plan just for you!

Help me plan €50
We offer to discuss your heritage needs and create a short proposal based on preliminary research for the management plan.

Research me this €250
Do you have a project on art, culture or heritage? Do you need help?
We can do the research according to your needs!
download our interactive pdf of all our services right here