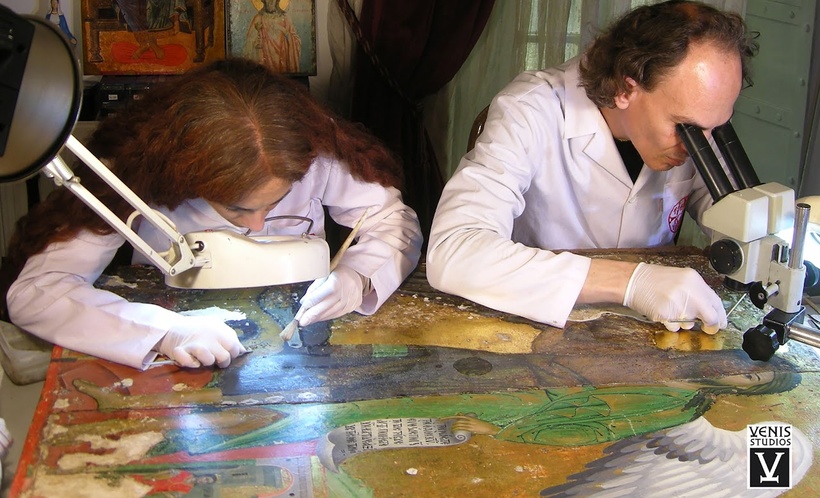 ©VENIS STUDIOS
VENIS STUDIOS specialises in cultural heritage and artwork restoration and preservation, respecting and sharing their values and authenticity following the latest international conventions and policies in the field. The studio evolved from "Ieri Parakatathiki Labs", founded in 2012 in Istanbul, Turkey, by expert conservators and restorers Venizelos G. Gavrilakis and Vaia A. Karagianni.
"The Science and Art of Conservation & Restoration"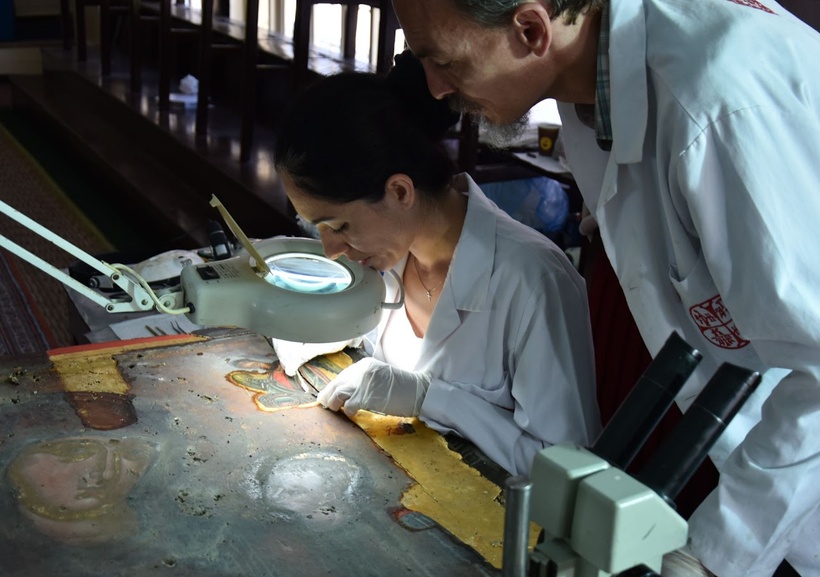 ©VENIS STUDIOS
VENIS STUDIOS is passionate about all the intricate aspects of social and cultural attributes evoked by heritage, striving to bring the material and immaterial to life, safeguarding it for future generations rather than "fixing" a damaged heritage item. Their varied expertise stretches to all heritage types, from "historical artwork and antiquities, including paintings, icons, sculptures etc…", having several projects worldwide.
A closer look
Scientific Research follows a process of understanding the needs and structure of the artwork and proceeding with the first steps towards conservation: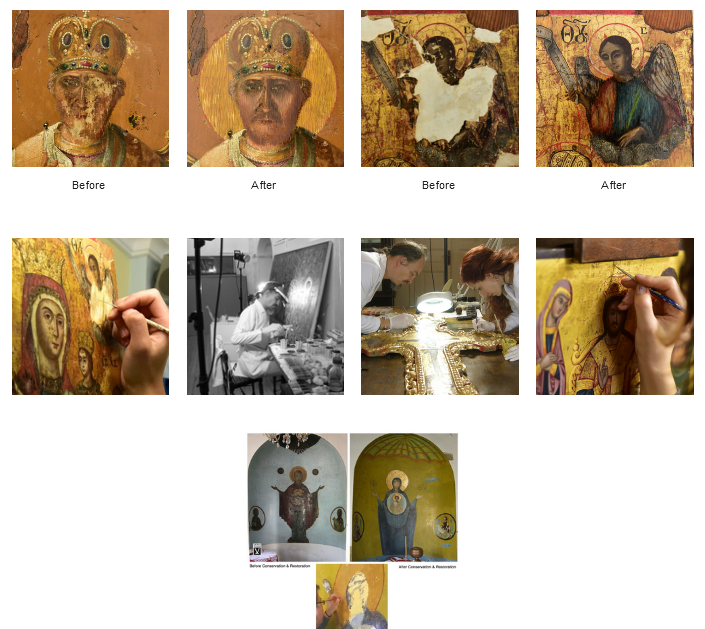 ©VENIS STUDIOS
Examination/Research: During the first phase of each project, VENIS STUDIOS examines the artwork, combining visual analysis with advanced knowledge of art history and artistic techniques.
Documentation:  Preparing A detailed condition and treatment report for each artwork using photo documentation, with the documentation becoming a permanent record.
Conservation Treatment: During conservation treatments, an artwork is repaired, stabilised, or preserved in some other way. Present-day conservation practices pay great attention to the original object and the intentions of those who created it.
Restoration: With the help of special techniques, treatments are carried out concerning originality and authenticity. The purpose is to bring back to the viewer the artist's original intent by repairing or renovating works that have previously suffered decay, to restore them to their original condition.
Preventive Conservation: "Agents of Deterioration: fire, water, direct physical forces, incorrect temperature, incorrect relative humidity, pests/mould, thieves/vandals, dissociation, light, and pollutants". "Preventive conservation" includes environmental monitoring, integrated pest management, security, storage and display, disaster response, and safe handling techniques to mitigate agents of deterioration.
Examples  of  Conservation  Treatments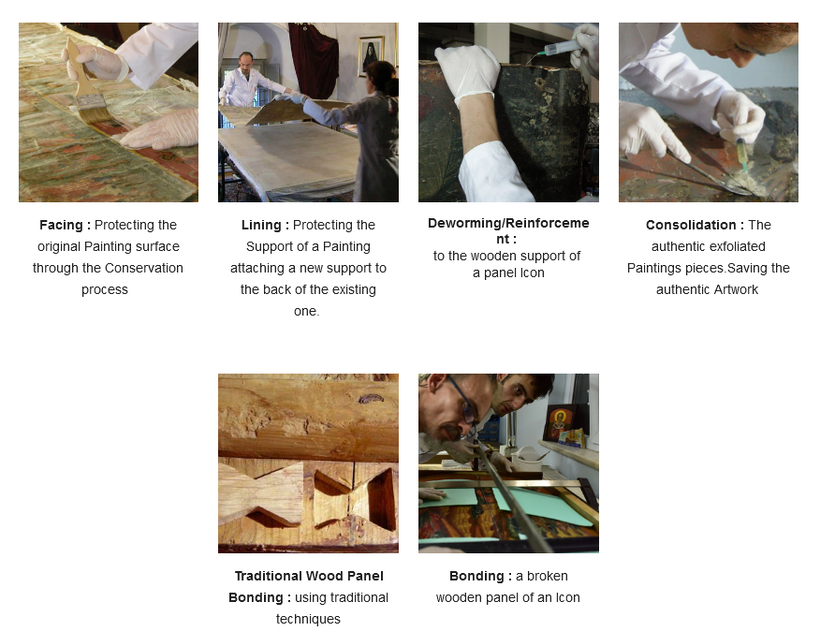 ©VENIS STUDIOS
VENIS STUDIOS's work is expansive on several types of artworks, heritage and materials; you can browse an extensive collection of their works by typology here.
Our Take
VENIS STUDIOS combines art and science in a unique way, with their relationship defining which practices are best; while offering tried and tested as well as innovative conservation and restoration solutions with a wide range of expertise. The studio stands out from other conservation providers due to its emphasis and care to bring forth heritage values, understand and reflect an object's history and be mindful not to hinder its originality and authenticity. Moreover, the studio's president, Venizelos G. Gavrilakis, shares several studies on conservation through academia and other channels, helping the heritage community grow and learn in this field.
I want to learn more:
Venizelos G. Gavrilakis